Power Rack Home Gym (Red on Black -Excluding Bench)
Inc. IGIEx. IGI (4.5%)832,53€
ESTIMATED availability on October 10, 2023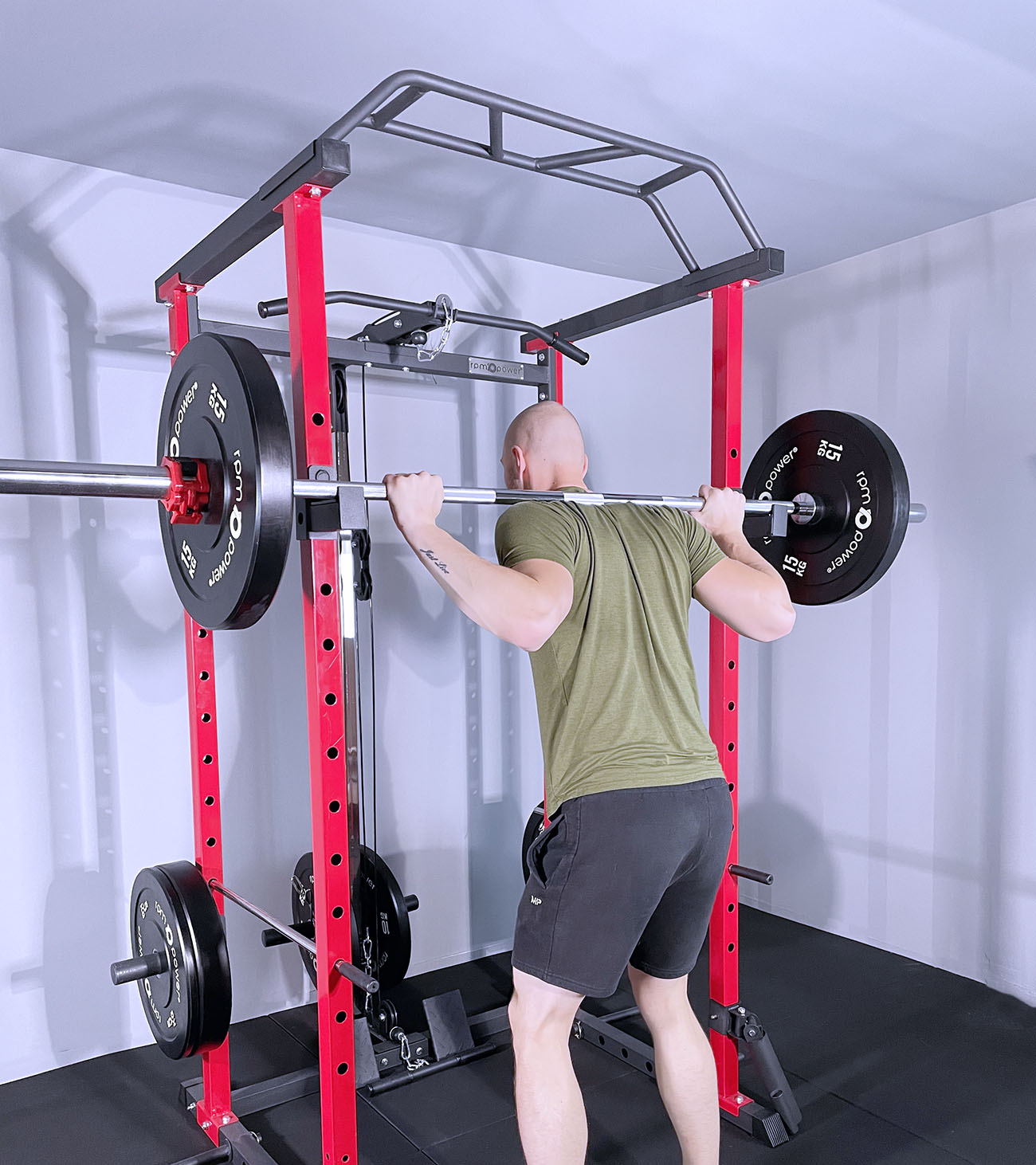 Ultimate Home Gym Bundle
Performs Even Better than it looks
This Power Rack Bundle would be the foundation of any home gym. Featuring a pull-up bar, squat rack, weight-pulley system, and dip-bars, this all-in-one Power Rack gives the user the opportunity to build serious muscle and strength. Combined with the fundamentals of any other home gym, strength training has never been easier.
Product Highlights
Red on Black Colour Scheme - Your home gym will look as good as it will perform
R2500 Power Rack - High lat Pull-down and Low Row with cross knee support bar
J Hooks & Spotter Rails, Dip Bars, Landmine Attachment & T-Row Bar
Resistance Training Pegs, Plate Storage, Tri-Grip Pull Up Bar
20kg 7ft RPM Power Elite Olympic Barbell
67.5kg RPM Power Weights - 2 x 1.25kg, 2 x 2.5kg trip-grips & 2 x 5, 2 x 10 & 2 x 15kg Essential Plates
2 Red Collar Clamps
Red Barbell Pad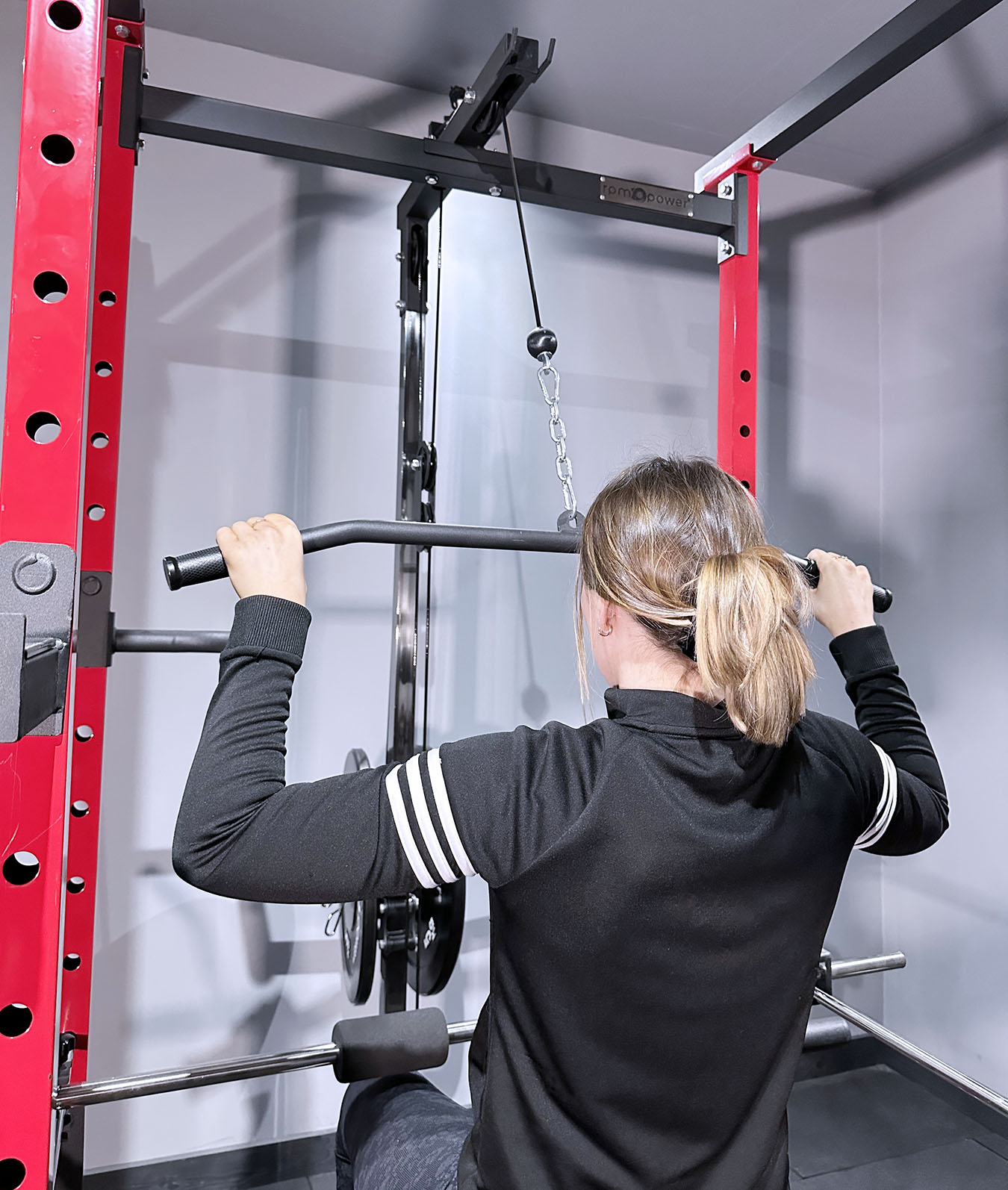 Lat Pull Down
The R2500 Power Rack has an advanced Lat Pull Down System with cross bar & pads to give you a solid base and stop your legs lifting while performing the exercise.
Low Row
Low Row
Another great exercise for training the upper body, the R2500 Power Rack Home Gym has a low row feature with foot supports.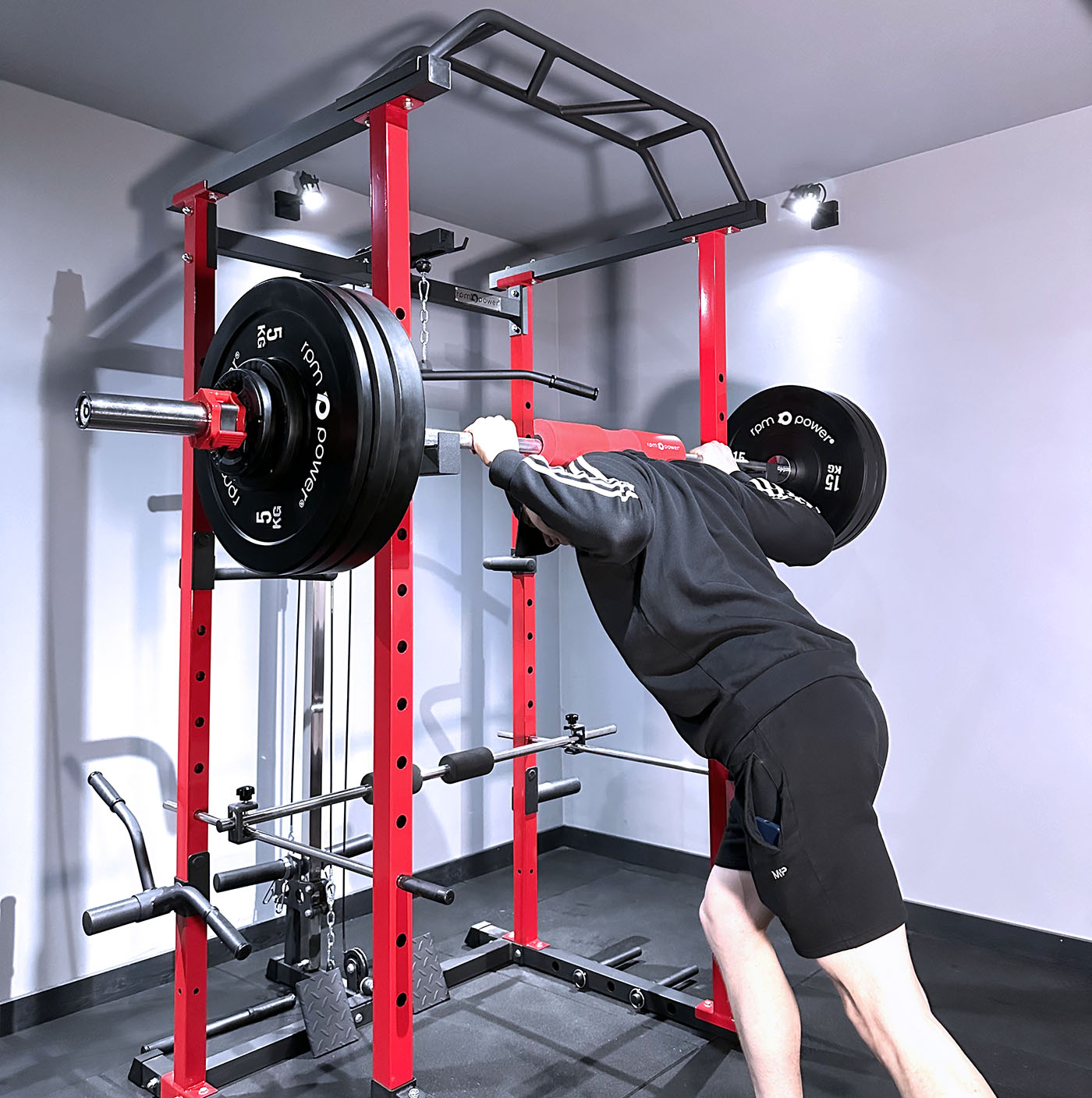 67.5kg Lifting Options
This bundle offers great progression with a hefty 67.5kg in weight lifting between the weight plates and the 7ft Olympic barbell.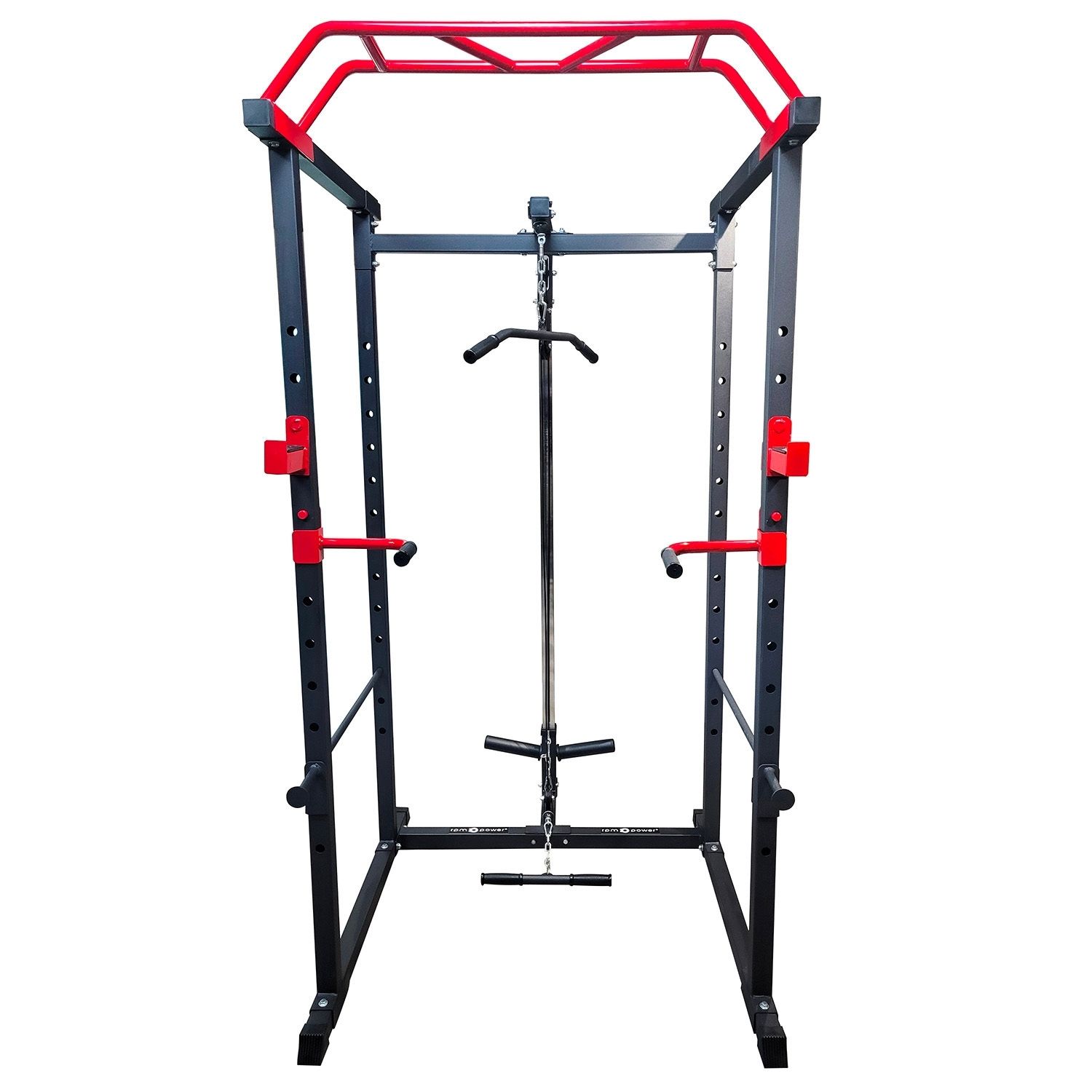 Extra Features
Extra Features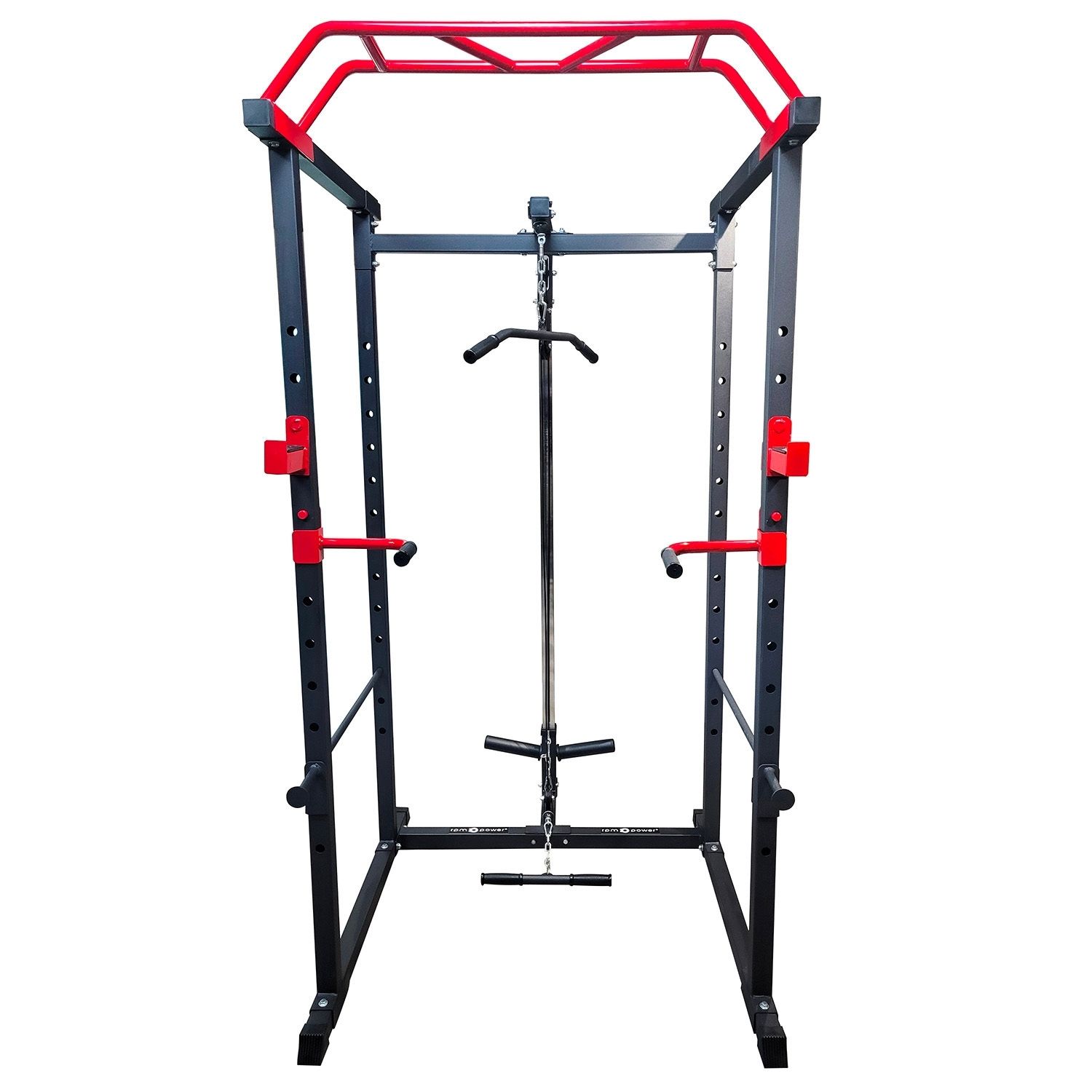 The RPM Power R2500 Power Rack gives unrivaled features and exercise options. The Resistance band pegs allow you to warm up or use resistance training with the barbell.